Get Ready, Set and Glow at Kandima Maldives this Festive Season!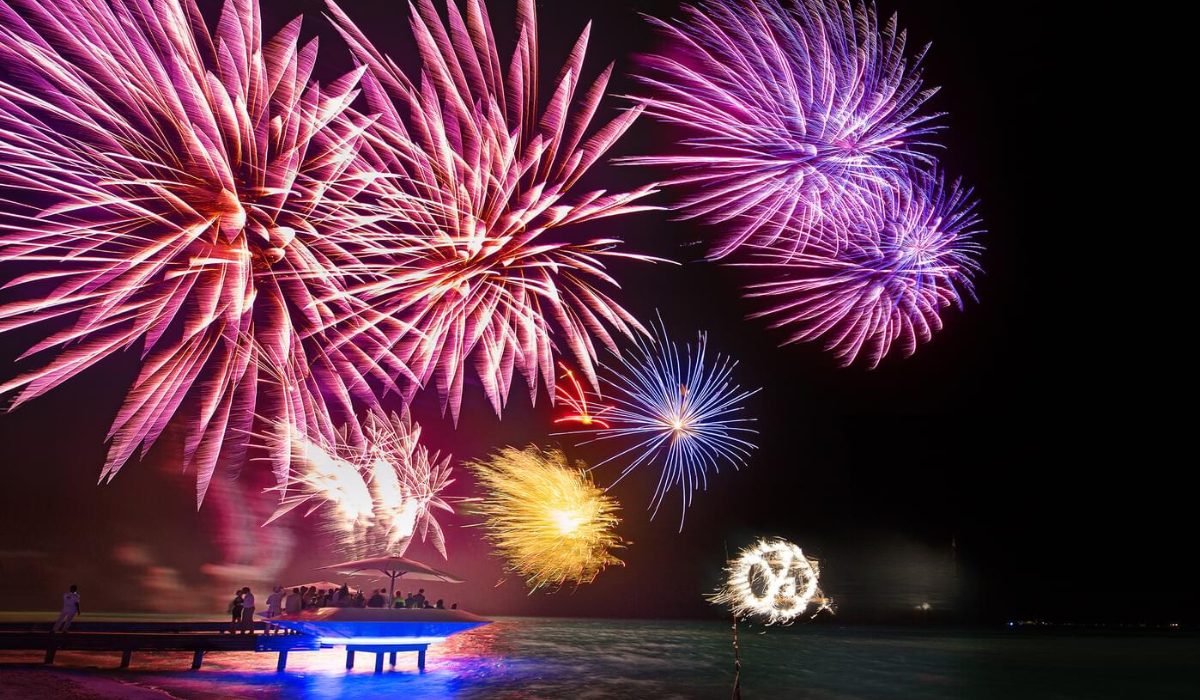 Are you ready to venture into a realm where fantasy mingles with reality? Get ready for a glow-up with Kandima's Holoworld, which will transform our tropiKal island paradise into an iridescent dreamscape!
Witness our island (desti)nation glisten with holographic marvels and a kaleidoscope of colours, from the 22nd of December 2023 to the 7th of January 2024. From captivating light installations, music performances, and sensational beach parties, to art fiestas and a glamorous New Year's Eve Gala, guests of all ages will experience an unforgettable getaway!
Let's Jingle All the Way: The festivities kick off with Kandima's heartwarming Christmas Tree Lighting Ceremony, setting the stage for Santa's grand island entrance. But that's just a sprinkle of our festive extravaganza! Get creative after Boxing Day with innovative art sessions learning string art from the experts of Fann Art Therapie; make your own one-of-a-kind art piece with unique stitching and threading techniques.
Sprinkle of Magic for Little VIPs: Assemble your mini-masterchefs for our Merry Little Pizza Bake in Holoworld. Roll, spread, and sprinkle your way to pizza perfection, all wrapped up in festive delight. Craving something sweet? Our Kandy Kane Hunt and Gingerbread Cookie Party are sugar, spice, and everything nice!
Musical Euphoria: Are you a tune-trovert? From the soothing serenades of the acoustic duo, K'Twins, to the lively beats of ALGRS, our sonic lineup promises an adventure that will make your soul dance!
KULA Art Festival & Run: As champions of local artistry, we invite you to unleash your inner Picasso at our KULA Art Festival. This kaleidoscopic affair promises an art exhibition, hands-on workshops, and the annual oh-so-kool Art Run. A riot of colours, a burst of creativity—this is where your imagination takes flight!
New Year, Who's This?: Countdown to a brand-new chapter with sizzling steaks at Smoked and raise a toast to new beginnings. Welcome 2024 basking in the warm Maldivian sun, as you feast on an eclectic Asian brunch at Sea Dragon.
Get ready to dance, unwind, and celebrate the festive season like never before! Whether you're an adventure-seeker looking for a blast, a relaxation lover looking for an epic holiday with no fuss, or you simply want the perfect family getaway to reconnect with your loved ones - expect nothing short of true escapism at Holoworld!
Book your escape at your kind of place, or get in touch with us at This email address is being protected from spambots. You need JavaScript enabled to view it..