Burn
Welcome to the tropical activity jungle! Open 24/7 Kandima's state-of-the-art fitness facilities such as BURN Fitness Centre with its own private swimming pool, will help you push the limits. Get your own personal trainer or join a group session of Aqua Fun & Fit, Pilates, Kross Fit, TRX Suspension Training,boxing and both traditional yoga and aerial yoga classes.


Open:
Daily, 24/7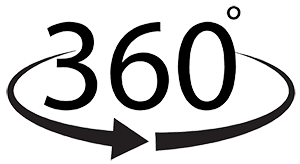 Check out these K'Classes to try out!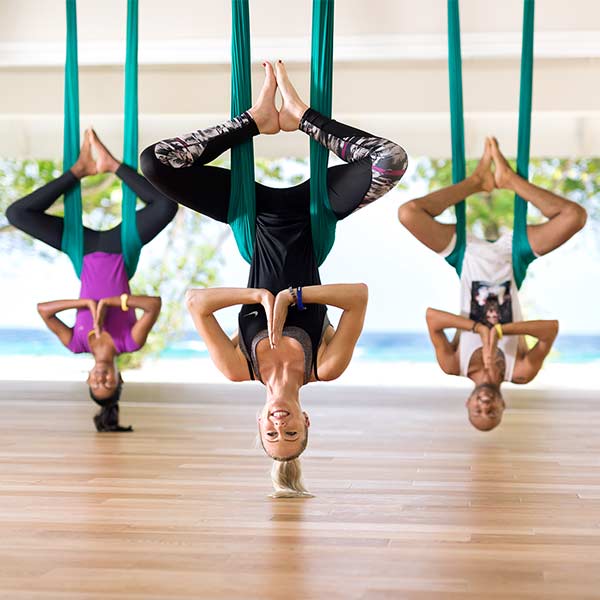 Aerial Yoga
Aerial Yoga brings together stretching, breathing and meditation along with gymnastics and aerial arts – kool hey! It's all performed with a hammock, made of a soft and supple parachute-silk fabric, suspended from the ceiling.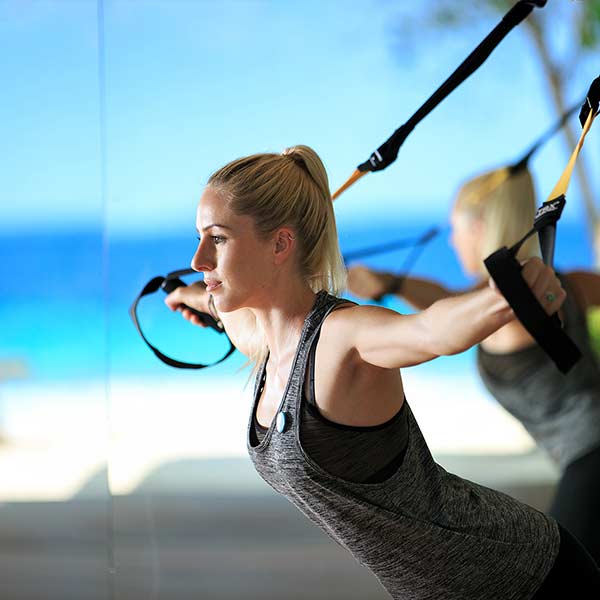 TRX
Created by the Navy SEALs, TRX Suspension Training develops strength, balance, flexibility and core stability all at the same time!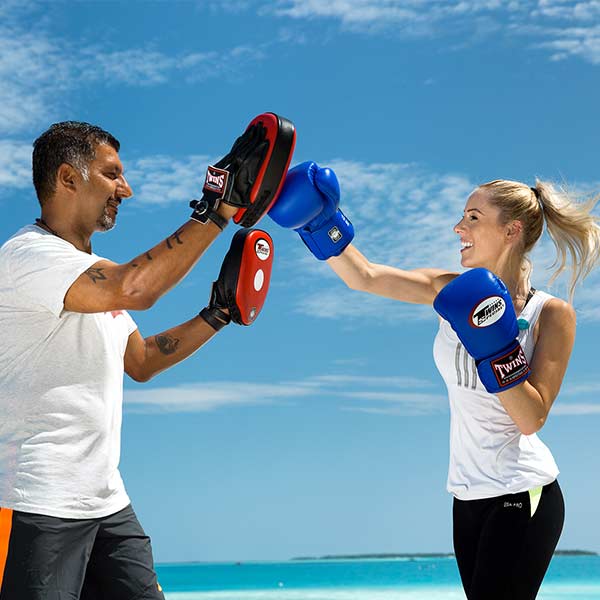 Box It Fit
BOX IT FIT packs a punch with some pulseraising exercises, core strengthening, boxing basics and punching combos to whip you into shape.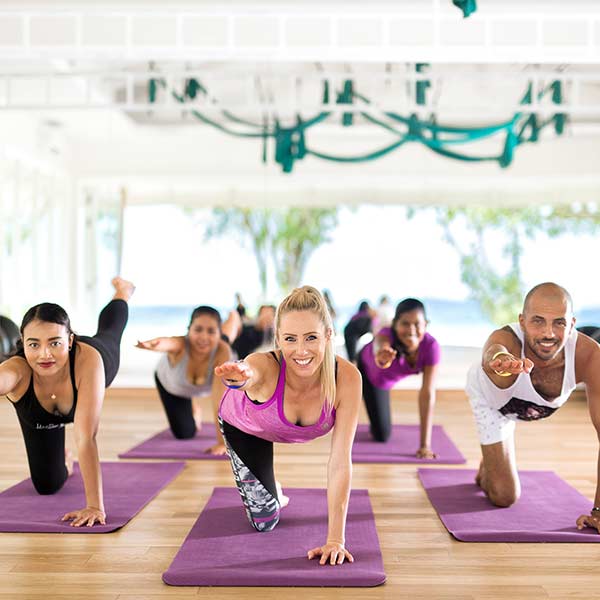 Balanced Body
Sweat it out with a series of boxing inspired exercises to elevate the heart rate whilst toning, strengthening and blasting fat.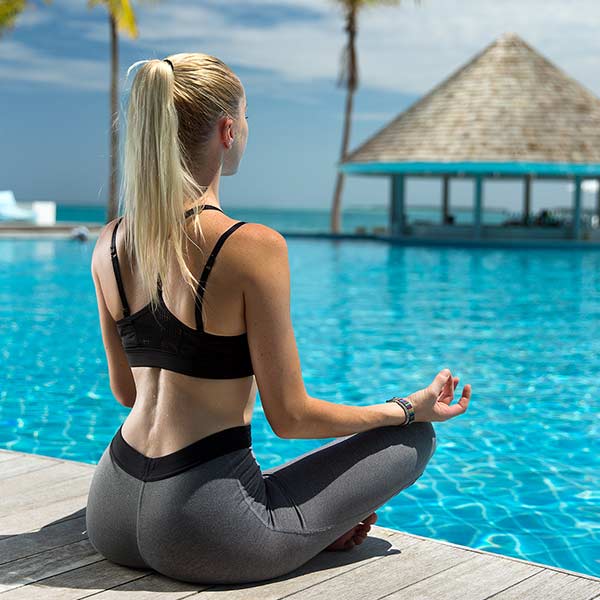 Yoga
The translation of Yoga is 'Union' - as we aim to bring our body and mind together as one. Through practicing yoga, we engage in a series of different physical Asanas (postures) designed to purify the body and provide physical strength, flexibility and stamina.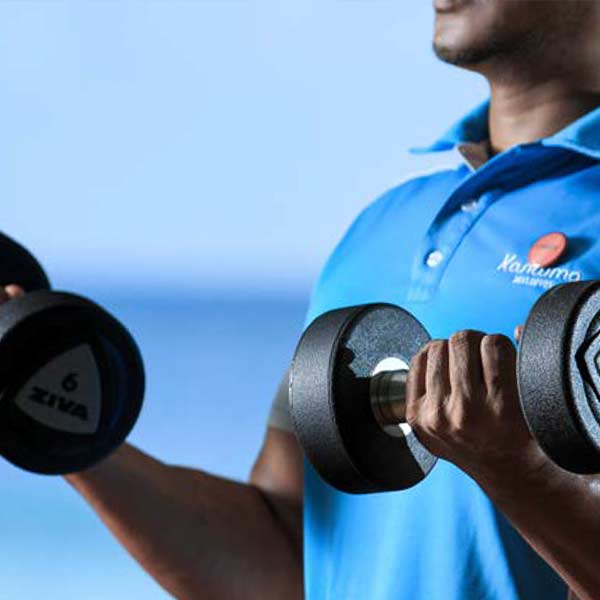 Kross Fit
Kross-Fit is a high intensity workout using a Krazy variety of different exercises that are all based around functional fitness.
Pilates
Working on balance, posture, strength and flexibility, Pilates also focuses on the core areas - the abdomen, oblique, lower back, inner and outer thigh and buttocks.
The Burn Experience
Watch our kool wellness video