Your Dream Water Villa in the Maldives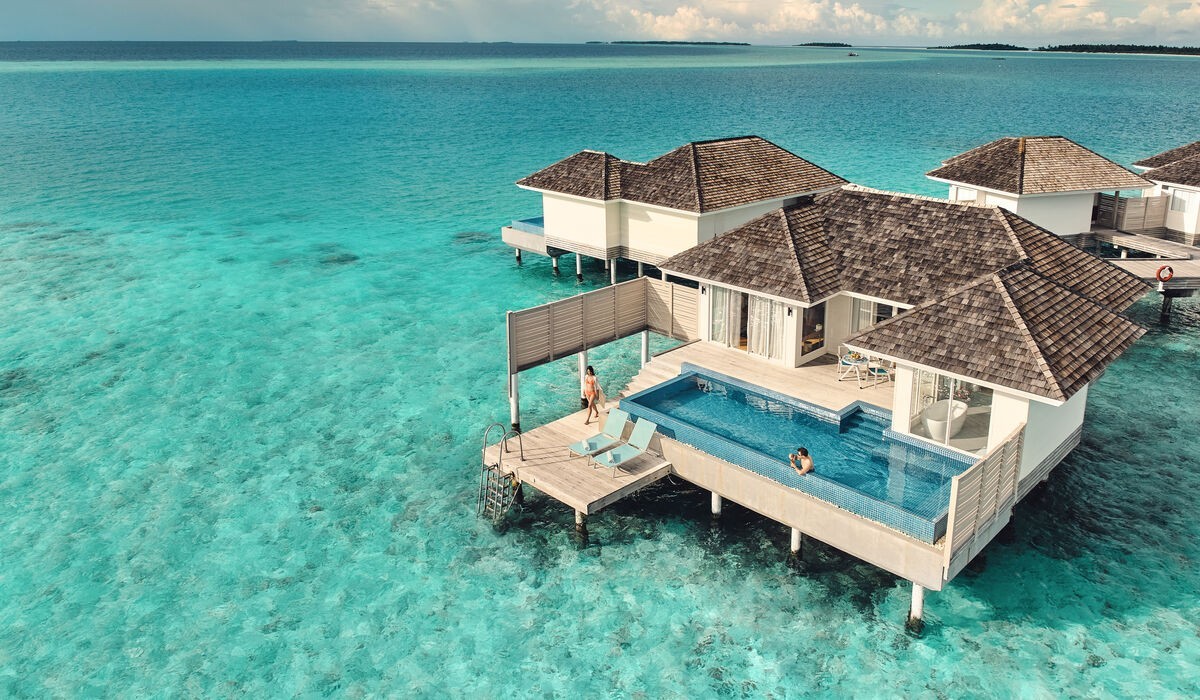 Ready for some serious seahabilitation? Look no further than the overwater villas at Kandima Maldives! Immerse yourself in lush tropical surroundings as you experience a one-of-a-kind getaway.
Perched overwater with direct access to the lagoon, these villas are perfect for those seeking the ultimate overwater retreat. Featuring a private deck with sun loungers, and a bathroom with a spellbinding view of Kandima's extensive lagoon. Your daily dose of "vitamin sea" guaranteed.
Your Personal Tropikal Haven: Step into your very own slice of paradise at the Aqua Villa. These seriously stylish accommodations redefine opulence with their stylish design and modern amenities. Lounge in your private swirl pool, overlooking the turquoise lagoon, or unwind in your spacious private pool while enjoying the gentle sea breeze.
A Marine Wonderland at Your Doorstep: One of the most enticing aspects of our Ocean and Aqua Villas is the direct access to the mesmerising underwater world. Just steps away from your villa, you can plunge into the crystal-clear waters teeming with vibrant marine life. Snorkel amongst colourful coral reefs, encounter stunning marine life, and revel in the awe-inspiring beauty of the Indian Ocean.
Escape the Ordinary: In an overwater villa, seclusion and serenity are yours to embrace. Surrounded by sparkling waters, you'll feel a world away from the hustle and bustle of everyday life.
Sunsets and Starry Nights: Prepare to be mesmerised by the spectacular views from your villa. Witness breathtaking sunsets painting the sky in vibrant hues of orange and pink, casting a magical glow over the horizon. It's a truly enchanting experience that will make your stay at our island (desti)nation even more unforgettable.
From stunning accommodations to direct access to the crystal-clear waters, this retreat offers a perfect blend of relaxation and adventure. Immerse yourself in the beauty of your surroundings, indulge in unparalleled luxury, and create memories that will last a lifetime.
Book the ultimate overwater retreat at your kind of place, or get in touch with us at This email address is being protected from spambots. You need JavaScript enabled to view it..