Christmas in the Maldives: Here's What to Expect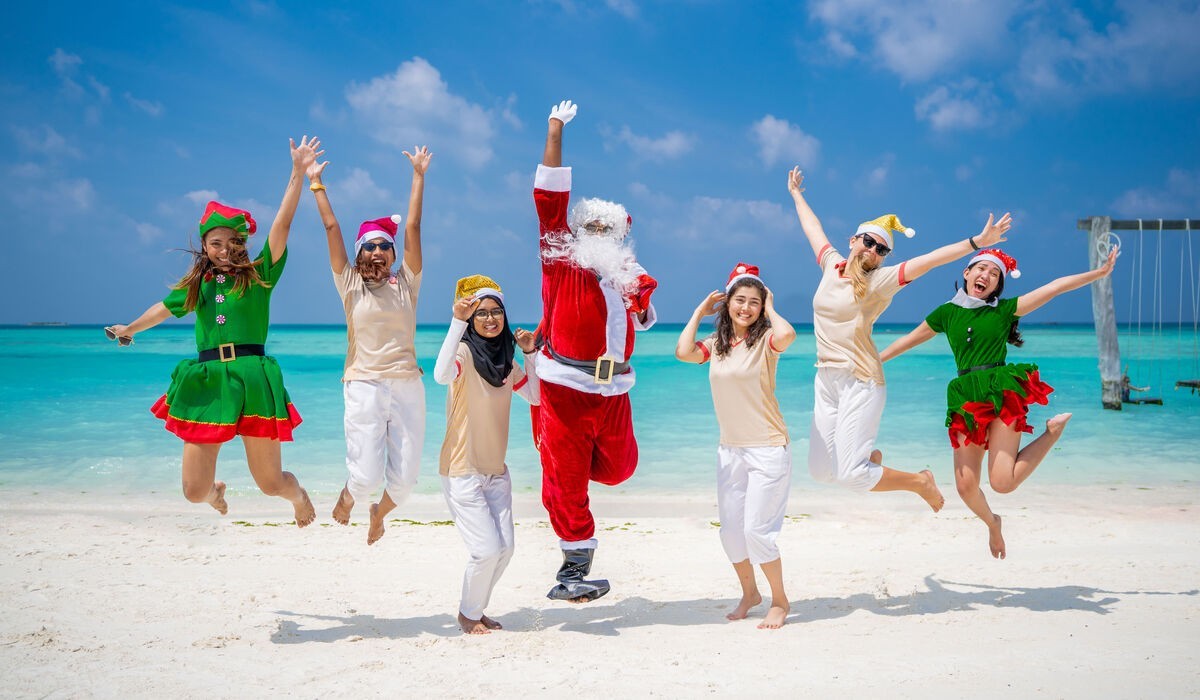 Dreaming of a white Christmas with oh-so-white sands? Trade snowflakes for palm trees and embark on a seriously stylish and merry holiday at Kandima Maldives!

The ecstatic cheer of "ho-ho-ho" echoes across this unique island destination as the festive season soon takes over. Celebrate the season with your loved ones and unwrap the magic of Christmas unlike any other in this (desti)nation of paradise.
Picture-Perfect Time of Year

As the holiday season unfolds, Kandima comes alive with the spirit of Xmas. The island's endless mesmerising views and playful ambience create the perfect setting for a magical Christmas celebration. Be captivated by the oh-so-kool decorations that adorn the island, creating a picture-perfect setting for an anything-but-ordinary celebration.
Ho-Ho-Ho, Santa's Coming to the K'Town!

Join in the merry celebrations with a variety of uber-fun activities for the whole family. Meet Santa Claus himself as he visits our island, spreads holiday cheer with beachside games and fun-filled activities, and indulges in arts and crafts workshops with a festive twist for all.
Treat Your Taste Buds at the Gala Buffet

This holiday season, treat your taste buds to a culinary adventure at the Gala Buffet, where a delightful spread of festive dishes awaits. Enjoy mouthwatering delights inspired by the Maldives' rich flavours and international cuisine at our unique restaurants.
EsKape the Holiday Rush

Amidst the excitement, take some time to EsKape the holiday rush and bask in the serenity of the Maldives. Whether it's lounging on the powdery beaches or indulging in a spa retreat, relaxation is key to this enchanting getaway!

Don't miss the opportunity to celebrate the koolest Christmas at Kandima. Bring along your Santa hats and swimsuits for an extraordinary celebration in the tropics!
Book your festive escapade now to receive direct benefits and fantastic discounts. For further information, get in touch with us at This email address is being protected from spambots. You need JavaScript enabled to view it..