Family Getaway in the Maldives: Top 7 Things for Kids to Do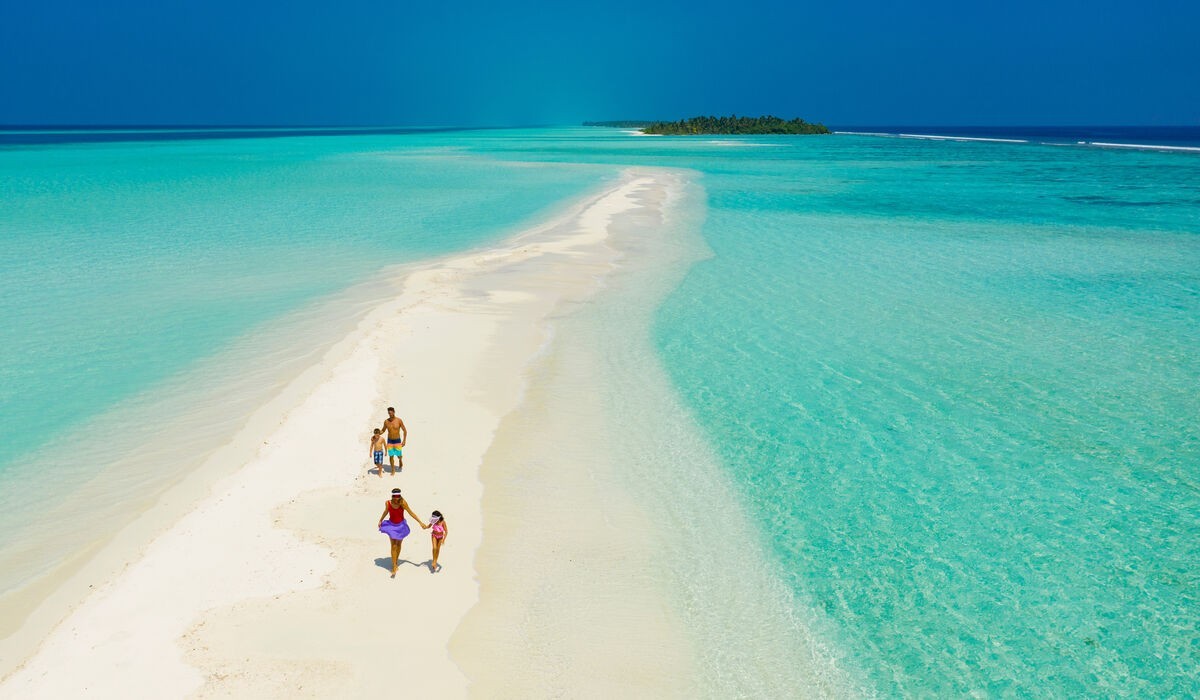 Welcome to the tropiKal paradise of Kandima Maldives, where the sun, sea, and smiles await you and your little explorer. Whether you're planning a family vacation with your teen, child or toddler, this magical island destination is an absolute dream come true!
Buckle up as we take you on an unforgettable journey filled with joy, laughter and fantastic memories. Here are the top 7 things to do on your family getaway.
Sunny Days and Sandy Toes
: When you step off the plane, you're instantly greeted by the warmth of the Maldivian sun. Your little one's eyes will sparkle with excitement as they spot the endless stretch of white sandy beaches and turquoise waters.
Be prepared for a non-stop beach extravaganza – building sandcastles, splashing in the waves, and even spotting cute crabs scuttling about. Don't forget to bring your camera to capture their precious expressions!
Kool Kandiland Kids Club: At Kandima, the fun never stops! Kandiland is every child's wonderland, boasting a variety of activities tailored to your little adventurer's interests. From arts and crafts to beach games and mini-cooking classes, they'll be making new friends and cherishing every moment.
Aqua Adventures: Dive into a world of underwater wonder with your tiny snorkeller! Our island resort offers guided snorkelling tours, where you can spot colourful fish, playful dolphins, and maybe even a gentle sea turtle gliding by. A thrilling experience that will leave your little one with tales of marine escapades for years to come.
Dolphins and Dreams: A trip to the Maldives wouldn't be complete without meeting the locals – dolphins! Hop on a family dolphin cruise and watch as your child's eyes widen in delight at the sight of these friendly creatures dancing in the crystal-clear waters.
Splash-tastic Pools: Kandima boasts not one but two incredible pools! The Breeze Pool (one of the biggest pools in the Maldives), with its colourful floating cabanas, is perfect for your family to relax in, while the Beach Club pool offers the perfect setting for splash-tastic fun.

Family Feasting: With the island resort's wide array of restaurants, family dining is a delight. From beachside barbecues to international cuisine and local delicacies, there's something to please every palate. Plus, Kandima has baby food stations for the tiniest travellers!
KULA Art Studio: Let your little artist unleash their creativity at the KULA Art Studio. They can paint, draw, and craft their way to artistic masterpieces. And who knows, you might have a future Picasso in the making!
So, if you are looking for a whimsical adventure in paradise, bring your little ones along for an incredible family experience at your k'nd of place. It's a journey you'll treasure for years to come.
Check out our oh-so-exciting offers here or get in touch with us at This email address is being protected from spambots. You need JavaScript enabled to view it. to book your family getaway.