All-Inclusive
Up to 47% off on Dine-around All Inclusive
We have got the perfect Maldivian adventure for you! Book our special offer and receive the best rates and a host of other book direct benefits for your K'adventure!


Here's what's included in our Sweet Deal!
• Breakfast and Lunch at Flavor or Zest restaurants
• Dinner at Flavor, Zest or a 03 course dinner at Smoked, Sea Dragon or Azure from the special chef's menu. Reservations are highly recommended to avoid disappointment.
• Beverages – Unlimited selected alcoholic and non-alcoholic beverages during lunch and dinner, and at Breeze bar from 10:00 – 00:00, the Beach Club from 10:00 – 18:00 and Forbidden Bar from 19:00 – 00:00
• Minibar Included - alcoholic and non-alcoholic beverages and snacks restocked once a day.
• Watersports– Complimentary rental of snorkeling equipment, standard kayaks and paddleboards
• Honeymooners are entitled to a Bottle of Wine, Fruit Basket upon arrival and one time 03 course romantic beach dinner. Also honeymooners will recieve 1 complimentary cocktail for each from Breeze Bar during their stay.
Terms and Conditions
• Rates are subject to applicable taxes.
• Rates are subjected to change without prior notice
• Resort has the right to withdraw the package at any give time.

• 

The whole duration of stay should be on one meal supplement plan, subject to minimum stay of 4 nights.

• 

No compensation in cash or kind is offered for non-consumed items.

• 

All Guests in the same room should be under same meal supplement plan.

• 

Drinks and food items may not be shared with a person who has not opted for the DAI package. Any drinks or food items, offered to a non-DAI guest or non-resident/visitor, will be charged as per consumption. The package is for in-outlet consumption only and take-away orders or full bottle consumption from any restaurant and bars will be charged.

• 

Alcoholic beverages will only be sold to adults over 18 years of age.

• 

Package Inclusions for beverages are applicable between 10:00 - 00:00 daily and any beverages consumed after this period will be charged as per consumption.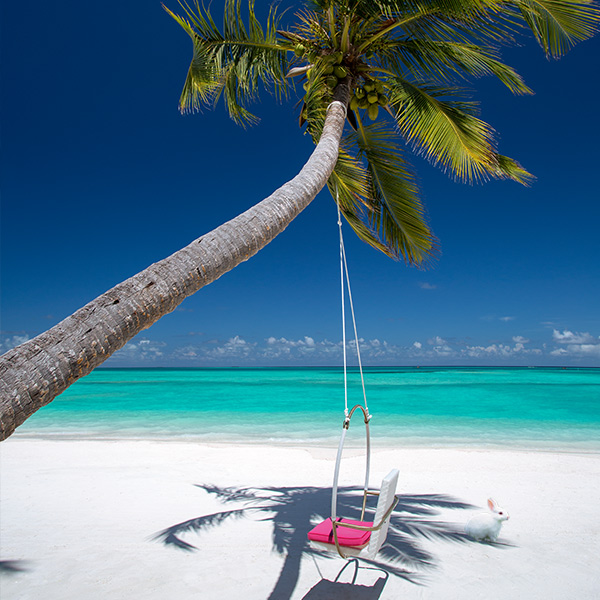 All-Inclusive
Up to 47% off on Dine-around All Inclusive
It's all included!!! Your meals, mini bar and other exciting inclusions and the cherry on top – you get up to 47% off! Book now to secure your reservation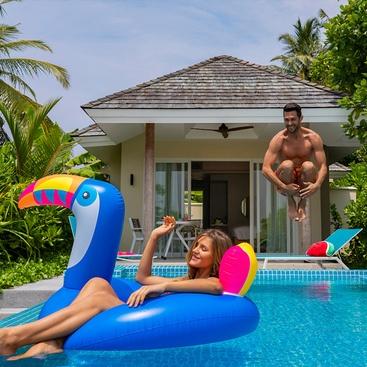 Stay Longer
Up to 50% off on All Meal Plans
Get more bang for your buck at K! We know you wanna stay longer, so check out our 6 nights stay specials and save up on a vacay like no other!
Eid Eskape
Up to 35% off
Go all out this Eid Al Adha holiday and plan your vacation at our island (desti)nation!