حفل الزفاف الذي تحلمين به يبدأ من هنا
بتداءً بالزواج المثالي في ليلة رائعة في كوخ جميل إلى شهر العسل الأكثر أناقة، يوفر منتجع كانديما المالديف دائمًا الخلفية المصممة بشكل رائع لحفل الزفاف الذي تحلمين به. عندما تقولي "أنا أقبل" على جزيرتنا، فستستمتعين بخدمات تخطيط زفاف مصممة خصيصًا من قبل مخططي حفلات الزفاف الرائعين لدينا، لذا فإنّ حفل الزفاف الذي سيقام من أجلك سيكون تمامًا كما حلمتي به.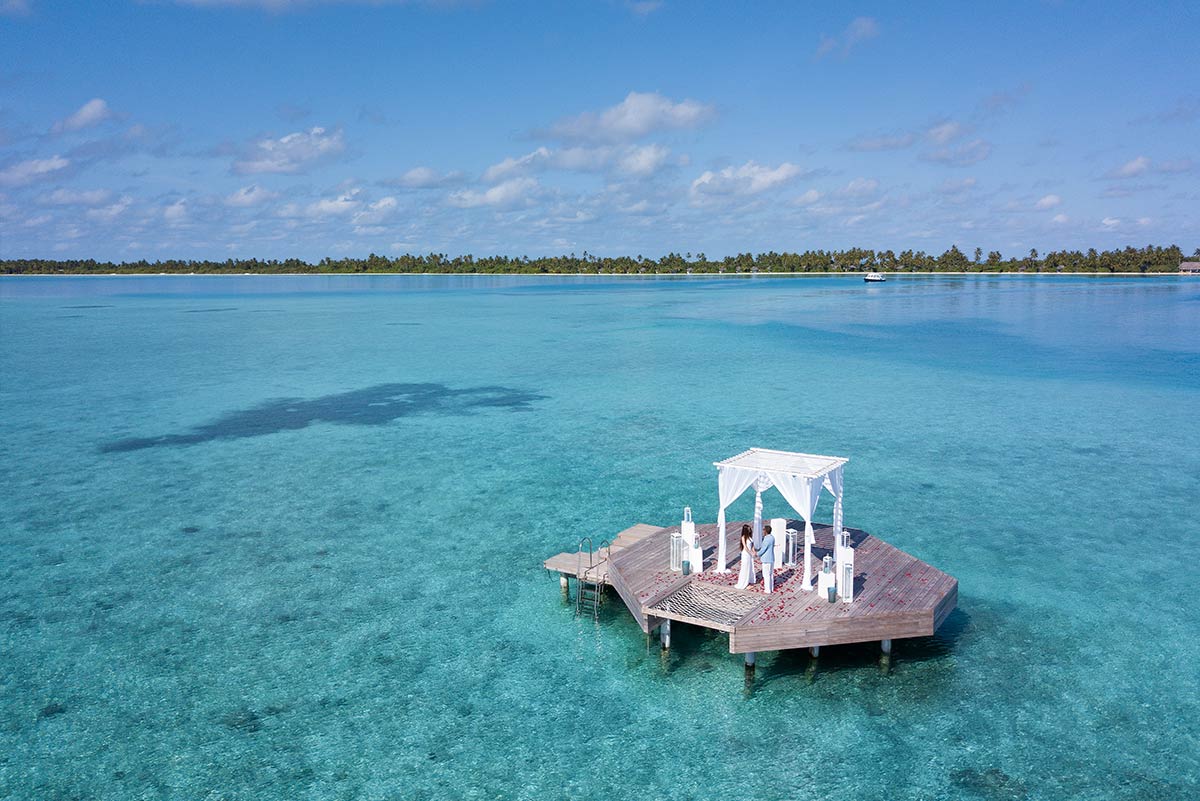 'I Do' With a View
It's your big day, so let us help you celebrate in style. After your fashionable arrival at the jetty, head over to the floating platform located just minutes away from the island - the perfect location to say 'I do' surrounded with turquoise waters of the Maldivian lagoon.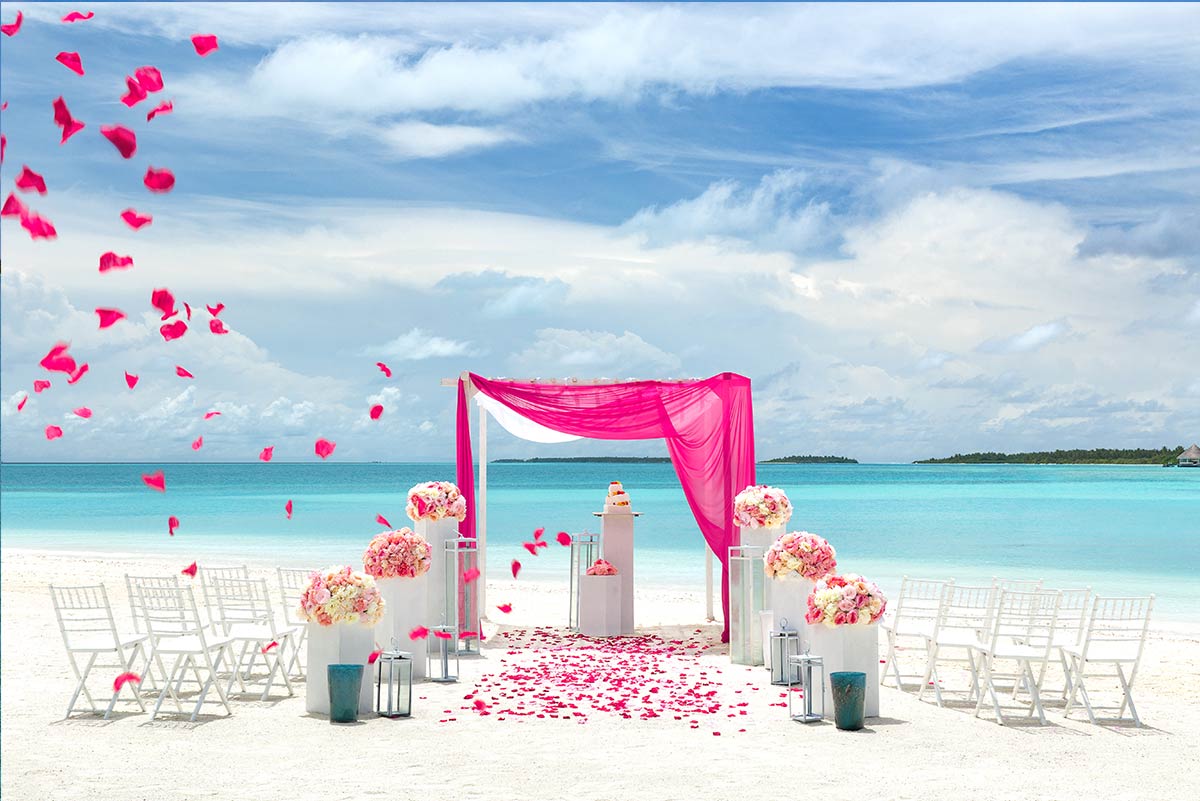 Oh-So Kool Kandima Wedding
Set the scene for the Koolest moment of your life! This signature Kandima wedding is an event of a lifetime! Standing on the soft coral white sand, and with glittering waters as your backdrop, you'll be immersed in the excitement of starting your life together as Mr and Mrs. You'll never forget the anything but ordinary setting of our Coconut Grove, romantic dinner on the beach, sunset cruise for two and after-ceremony hip celebrations.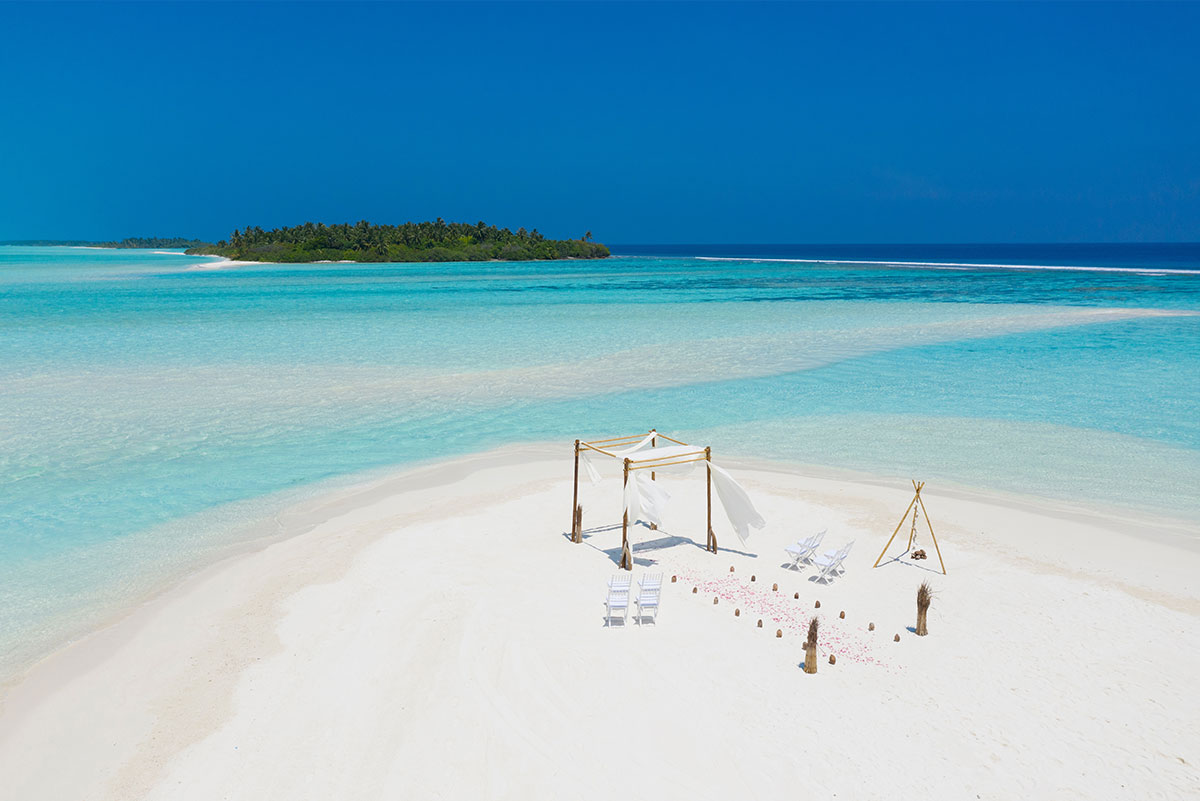 Let's esKape
Forget the normal, the mundane. EsKape to the nearby deserted island with your other half for the ultimate beach wedding of a lifetime! Let your love bloom on the private beach set above the stunning aquamarine lagoon.
Just the Two of Us
It's your big day, so let us help you celebrate in a true Kandima style! What a better way to make a fashionable entrance than with your own Kandima limousine? After the arrival It's head time over to to go the all beach out and located make at a the statement northern with tip of your Kandima wedding Maldives dress! - Go totally the perfect krazy location on to our say fun-packed 'I do' with tropical its infinite island beach while views, being white photographed coral sand, coconut by our in-house trees and photographers turquoise lagoon from waters. the Congratulations to the K' couple! Now dance with the bodu beru SNAP studio. Run down the three-kilometre beach, kayak along the island, jump in the pool and from the jetty, or even go
Let's Go Krazy! Trash the Dress
It's time over to to the go beach all out located and make at the a statement northern tip of Kandima Maldives - the perfect in-house location krazy on to our say fun-packed 'I do' with its tropical infinite island beach while views, being white photographed coral sand, coconut by our trees and beach, kayak turquoise photographers lagoon waters. from the Congratulations SNAP studio. to Run the down K' couple! the three-kilometre Now dance with the bodu beru band, along cork the up island, Champagne jump in the and pool cut the and delicious from the cake. jetty, or even go parasailing together!#JustPlay